Hiring an attorney is one of the most important steps you can take to begin to resolve your legal matter. The information below can be useful before you select an attorney and when you meet with the attorney during an initial phone call or consultation.
Because each legal issue or case is unique, you may wish to consult additional resources for specific information you would like to request from an attorney before hiring him or her.
The initial phone call and consultation
The initial consultation is your opportunity to determine if the lawyer is a good fit for your needs. Be prepared to discuss your goals or expected resolution. Ask the attorney for his or her professional opinion about your chances of achieving the desired outcome and what challenges you may face. Ask whether the attorney encourages mediation or arbitration when it is appropriate. This is also the time to speak about potential legal fees and what the next steps would be if you were to hire the lawyer.
During the initial consultation, conduct yourself in a businesslike, courteous manner and have the following available:
a short, written summary of your legal issue or case.
a written list of questions.
all documents pertaining to your case.
names, addresses, telephone numbers, and email addresses of everyone connected to your case.
a notepad and pen to take notes.
Be prepared to discuss your goals or expected resolution. Ask the attorney for his or her professional opinion about your chances of achieving the desired outcome and what challenges you may face.
Ask whether the attorney encourages mediation or arbitration when it is appropriate.
Fees
Ask the attorney how fees are charged. Be familiar with the terms below. The definitions provided are general. Ask the attorney for specific information pertaining to the way he or she bills, including when payment is due. In most cases, you will be charged for every phone call or email you send to the attorney's office. Make sure you are clear about what you will be billed for before signing an agreement.
Retainer:

In many instances, a retainer is requested. It is considered a "down payment" on legal services the attorney will provide. Legal fees will be subtracted until the retainer is used up, at which time you may be asked for another retainer, or you may be billed on an hourly basis.

Fixed Fee:

Some simple matters, such as preparing a simple will or uncontested divorce, may be billed at a fixed rate.

Hourly Fee:

Hourly rates vary from lawyer to lawyer. One thing to consider when comparing attorneys' hourly rates is that a more experienced lawyer may charge a higher hourly rate but they also may be able to handle a legal issue in fewer billable hours than a less experienced lawyer might need. You should speak to the attorney about how many hours they feel will be needed to handle your legal issue before you hire them.

Contingency:

This is commonly used in personal injury, medical malpractice, workers' compensation, and other cases involving law suits for money. It means that if you win the case or if it settles before going to trial, you will pay the attorney a certain percentage of the money you receive.
Limited or Unbundled Legal Services
You Pay Less in Legal Fees if You Can Do Some of the Work.
Handling your own legal needs without an attorney is called "pro se representation" or "pro per representation" depending on where you're located. This means going to court without a lawyer or handling some other legal need, like a will or a contract, by yourself. If you feel uneasy about that, you should. But you really want to save money on legal fees? You can. Officially, it's called "unbundled legal services." More commonly it is referred to as "limited services," "limited representation," and sometimes "coaching." You do some of the work, the lawyer does some, and you pay only for what the lawyer does.
Unbundled or limited is not the same as "reduced fee services," which are available for only some kinds of cases, and most often for people of severely limited means. In your case, for whichever tasks the attorney takes on, he will charge standard fees, and you should be sure to reach a very clear agreement about how much the fees will be, and how they will be billed.
Not every legal need is appropriate for the unbundled approach. Some attorneys prefer to be retained for the whole case, or not at all. Many legal matters, such as a personal injury case or bankruptcy, are quite complex and should be handed only by an expert. Other, more straightforward matters, like collection of a debt, are easier to divide between a lawyer and client.
Payment
Ask whether the attorney will accept a payment plan so you can pay over time.
Ask the attorney what type of payment he or she will accept: credit cards (and what types), check, money order, or cash.
Ask the attorney to provide an estimate of how long it will take to complete your case.
Ask about any additional costs. For example, you are likely to be billed separately for items such as emails, faxes, copies, postage, filing fees, expert witnesses, travel expenses, etc.
Request a written fee agreement.
Experience
Ask the attorney how long he or she has been practicing the type of law that your case concerns.

Ask whether this is his or her primary practice area.
Ask what percentage of the attorney's cases have settled out of court and the percentage that have gone to trial.
Ask whether the attorney will be handling the work himself or herself, or whether the case will be given to an associate.
Ask for the attorney's credentials. For example, ask what law school the attorney attended and his or her class ranking. Ask for a list of references.
Other Considerations
You want to feel confident about the attorney you hire. Is he or she courteous, organized, and knowledgeable? Is he or she forthright with information?
Be sure you are comfortable with and understand the lawyer's working style. Your relationship may last several months or more. You are likely to be asked to disclose information about yourself or your case about which no one else is aware. Since the lawyer will be acting on your behalf, it is critical that you are confident that he or she will listen to your concerns in a non-judgmental atmosphere of mutual respect.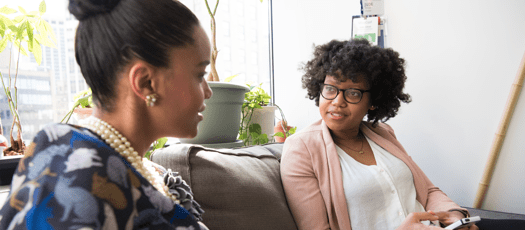 Get a free consultation for up to 30 minutes from a local, qualified attorney.
Request a lawyer online
Or call us! We're here to help.
Monday - Friday
9:00 a.m. - 4:30 p.m.