History
Founded in 1933, the Orange County Bar Association has been the primary vehicle for area attorneys to meet, exchange information related to their legal specialty areas, and provide valuable legal and community services to residents in surrounding communities. The OCBA is proud to claim members who have achieved regional, state and national recognition for their professionalism, integrity, knowledge and just application of the law. The OCBA is a 3,500-member voluntary association in Orlando, Florida.
Mission Statement
The OCBA Lawyer Referral and Information Service can refer you to one of more than 100 attorneys from all areas of law. Sometimes we help you figure out that you don't need a lawyer. In that case, we will refer you to other helpful resources that might be better or more cost-effective for you.
To promote honor, dignity, truth and professionalism within the legal community;
To promote improvements in the law and aid in the administration of justice;
To enhance the delivery of and access to quality legal services;
To educate the public about the legal system;
To provide for a diverse and inclusive bar; and
To promote camaraderie, a forum for discussion on issues pertaining to the legal system and education for its members.
Today
The OCBA continues to build on its history and reputation as a vital organization that serves the needs and interests of its members and the community by welcoming the participation of attorneys and other legal professionals in Orange, Osceola and Seminole counties. Both current and new members will appreciate the wide variety of programs, committees and public service opportunities that will enhance their career and personal goals. We invite you to browse our website and discover the benefits of belonging to the Orange County Bar Association.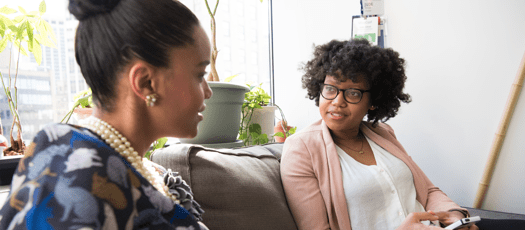 Get a free consultation for up to 30 minutes from a local, qualified attorney.
Request a lawyer online
Or call us! We're here to help.
Monday - Friday
9:00 a.m. - 4:30 p.m.