Patents
Patents grant the right to stop others from making, using or selling your inventive product or process. The process of obtaining a patent is generally slow, difficult, and expensive. With a patent, however, you may convince investors to put money into your business or project; and you may be able to earn money by licensing to other companies the right to use your patented product or process, for a fee.
You should begin with an idea of the costs involved in seeking a patent, compared to your available funds and the return of investment you feel will result if the patent issues. An experienced patent attorney can discuss things to avoid at the development stage that could present obstacles later down the road. You may want an attorney to prepare confidentiality agreements for your dealings with persons involved as you develop your product or process. A patent attorney can review your idea and discuss its suitability for seeking a patent. Working with an attorney to draft your patent application increases your odds when facing the tough scrutiny of the Patent Office once your application is submitted.
Trademark
A trademark is automatically created when you use in the marketplace a name or logo associated with your service or product. But without registering the trademark with the federal Trademark Office in Washington, D.C., your protection is limited to only those states in which you use the mark. To gain protection in other states, you need to federally register the trademark. Having a federally registered trademark allows you to stop persons in any state from using confusingly similar trademarks in the general field of your product or service. Having a federally registered mark also demonstrates strength and goodwill to prospective clients and investors.
You want a good idea of costs versus your available funds and relevant risks and benefits. Before undertaking the registration process, an attorney can assist you with seeking a trademark search report to better gauge likely opposition by a trademark examiner or an entity holding a similar mark. Working with an attorney to draft or review your application before filing, and to argue your application for issuance, will greatly increase your chance of obtaining a federally registered trademark.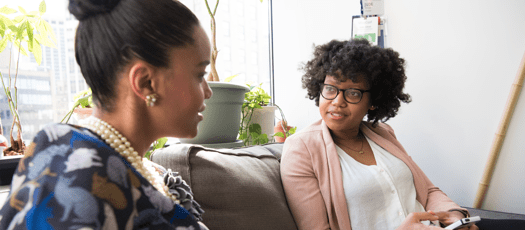 Get a free consultation for up to 30 minutes from a local, qualified attorney.
Request a lawyer online
Or call us! We're here to help.
Monday - Friday
9:00 a.m. - 4:30 p.m.