If you or a family member has suffered a personal injury as a result of the wrongful conduct of another, you may be entitled to seek recovery of compensatory damages which can include compensation for medical expenses, pain and suffering, loss of earnings and future loss of earning capacity. Further, if the conduct is egregious, you may be able to recover punitive damages, which are intended to punish and discourage wrongful conduct. Personal Injury covers a variety of legal issues including the following:
Auto collision
Construction site accidents
Dog bite
Inadequate security
Medical malpractice
Nursing home abuse
Product liability
Sexual assualt
Wrongful death
Assault
Libel, slander, or harrassment
Slip and fall
Talk to a lawyer before you talk to the other sides' insurance company.
No matter how nice or helpful their insurance person sounds, their job is to limit your claims against them as quickly as possible. Do NOT fill out any forms, sign anything, or accept any check without consulting your own attorney. If the other side's insurance company is willing to offer you anything without being pressed, chances are they are hoping you don't realize that you could actually be entitled to much more. Accepting a settlement usually closes the door on being able to collect any more, no matter how much worse your injuries turn out to be over time.
In any personal injury claim, you must be able to prove that you were harmed because of the negligent or malicious actions or omissions of another person, company, or corporation. Some accidents and injuries are just accidents – there is not always someone at fault. An attorney can help you assess what you can realistically expect for your injury, and help you decide whether to pursue it or not.
If someone else is more at fault for your injury than you are, you may make a claim against that person or business and their insurance company, if any. The type of accident and the cause of the accident may affect whether you are entitled to compensation, as in the following examples:
Motor vehicle accidents: Fault or "negligence" is determined by traffic regulations and which driver's carelessness contributed most to the accident and injuries, including your own conduct such as failure to use seatbelts.
Commercial accidents (such as in stores): Injuries are compensable only if caused by an unsafe condition that the owner should have known of, appreciated, and corrected before the accident.
Home/farm/apartment/recreation injuries: Renters, owners, or residents may be found liable for injuries they cause by negligent maintenance, oversight, or attacks by pets; however, property owners who permit others to use their land without charge for recreational purposes may be completely immune to any claim for unsafe conditions, however flagrant.
Government employees and premises: Injuries caused by negligent public employees or unsafe conditions will be compensated only in limited circumstances and are subject to stringent notice and claim requirements. State, federal, and local governments are given broad latitude to determine most matters involving public safety, including the design and maintenance of roads, parks, and facilities.
Workplace injuries: Injuries at work generally are covered by worker's compensation benefits which compensate for medical expenses, lost wages, and permanent impairments, without regard to fault by anyone. If the accident was caused by someone other than the employer or a co-worker,a fault-based claim can be made that could include damages for pain and suffering in addition to the worker's compensation benefits.
Intentional injuries: Injuries inflicted on purpose by any means are not usually covered by the guilty party's liability insurance, although the responsible party may be personally liable for such harm.
Other accidents: More complicated rules determine if injuries caused by dangerous products, the accumulation of ice or snow, faulty professional services, or public utilities will be compensated. In addition, users of firearms, dog owners, and operators of restaurants, hotels, and public transportation may be liable for injuries they cause because the law imposes special responsibility for these hazards which your attorney can explain in more detail.
Medical Malpractice
It is essential to consult an attorney as soon as possible if you think you may have a malpractice case to pursue. However, you should know that Medical Malpractice cases are particularly difficult, and you should understand as well why your real injury may not meet the standards for suing someone.
In general, the injured party must be able to prove:
That care did not meet the regular professional standards;
That an injury was sustained, with significant/persistent consequences; and
That the injury was a direct result of caregiver error or negligence.
Why Are These Cases Difficult for Patients to Win?
First, studies have shown repeatedly that jury verdicts favor doctors. In real life, jurors consistently sympathize more with doctors who have been sued than with the patients who sue them.
Second, The Health Security Act requires that medical malpractice cases go through a lengthy number of hurdles before they even reach a jury. While something like a car accident case will usually go to trial in a year, it takes a minimum of two years, and more often three, to get to trial with Med Mal cases. One reason is that, about a year into filing the suit, the case must go through a "pre-litigation screening panel." A client cannot automatically seek a jury trial without going through this screening process.
Third, the attorneys who defend medical practitioners are among the best lawyers in the state, and the process is extremely complicated. Even when they have a good chance of losing against a strong claim, practitioners and their lawyers will often fight it out and resist settling the case for reasons including defending their professional reputations and avoiding hikes in their medical malpractice insurance rates.
Fourth, it is extremely expensive. Costs can range from $10,000 to $200,000. Because most clients can't afford to pay that kind of money up front, lawyers have to be willing to pay it out themselves. It makes sense, then, that the lawyers will want to be convinced that they can win, and that they can win enough money to cover these upfront costs plus pay for all of the lawyer's time, with enough left over to satisfy their clients. That's a lot of money. That's why, when someone says "I don't care about the money, I just don't want them to get away with it," unless the client is ready to spend a fortune to make a point, they are almost certainly not going to be able to convince an attorney to take the case.
Finally, the law recognizes that medical care providers make mistakes just like everyone else, and not every mistake is medical negligence or malpractice. Not all mistakes rise to the level of a violation of medical standards of care, and not all violations of these standards cause real harm to the patient.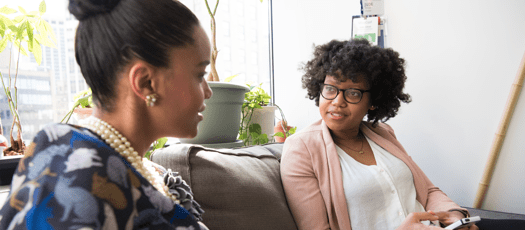 Get a free consultation for up to 30 minutes from a local, qualified attorney.
Request a lawyer online
Or call us! We're here to help.
Monday - Friday
9:00 a.m. - 4:30 p.m.